< 1
min read
A Kathmandu based Startup, Yellow Nepal is aiming to revolutionize how you search for restaurants around you. With Yellow Nepal app you will find it easier to discover nearby restaurants, discounts and events. Just open the app and you will be presented with a list of restaurants around you on the screen along with the user submitted ratings.
With the increasing number of smartphone users in Nepal, this app will prove to be very helpful for users to find the right restaurants as well as the restaurants owners to exhibit the current rates, menus and offers to the users.
Currently this app is only available for Android and is still in beta. So try it out now.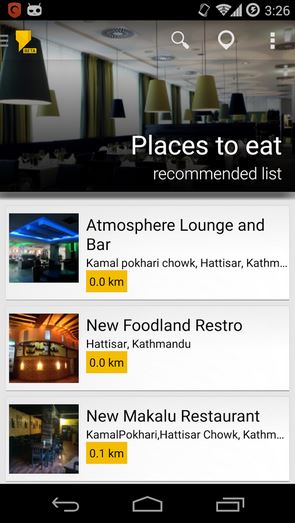 Download Yellow App for Android
Visit website