2
min read
Apple rolls out the most latest and advanced IOS 8 today and its arriving to Iphone 4s, Iphone 5, Iphone 5s, Iphone 5c, Ipad 2, Ipad 3, Ipad 4, Ipad mini, mini 2 and your Ipod touch 5th generation. So here we are guiding you the step by step procedure on how to update your Iphone, Ipad and Ipod Touch 5th generation to the latest and the most advanced IOS 8.
1. Backup your IOS Device
Before updating your IOS device, it is very essential to have a backup of your device in case anything happens.
There are two ways to backup your device.
First by using ICloud backup service.
Go to settings > iCloud > Storage > Backup and tap on Backup Now button at the bottom of the display. It may take some time to backup your data depending on your Internet Speed. If you have a slow internet speed, we recommend you to backup your data using the 2nd step below.
Please note that iCloud Backup service will not backup your music, movies and shows not purchased from the store and all the photos which you copied from your computer will not backup. So if you have lots of music and photos copied from your computer then choose the second method to backup your data.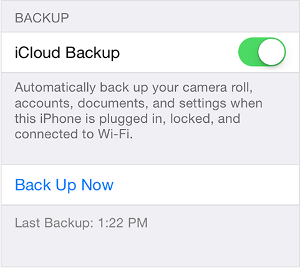 2. Using Itunes
Connect your IOS Device to your primary computer and Open Itunes.
Go to File > Devices > Backup
For Itunes 10.7, Right click on your IOS device and click on Backup.
Your Backup will finish after some time.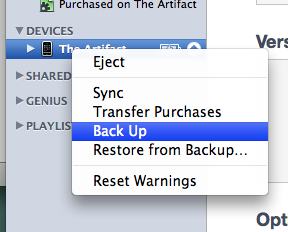 2. Update your IOS device to IOS 8
There are two ways to update your IOS device.
1. OTA (Over the Air) method.
You can update your phone directly without using any other computer. Your device pops up the message of the new update automatically or you can go to Settings > General > Software update and check for the update.
2. Using Itunes
To update your phone via Itunes, just plug in your phone to your computer and open Itunes. You will get a prompt box about the update. Click on "Download and Update" and your device will be updated automatically to IOS 8 when the download finishes. The download may depend on your internet speed so make sure you have a fast and reliable internet connection.
Note: The update will be rolling out at Nepal on September 17 around 11pm.