3
min read
There are plenty of powerful and useful apps in the App store and today we are going to show you few of the best free apps available for Iphone and Ipad.
1. PCalc Lite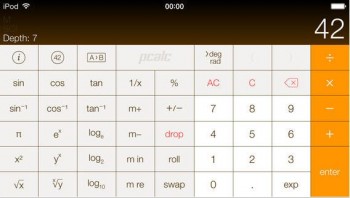 PCalc Lite is a fully functional and free taste of our very popular scientific calculator. It includes an optional RPN mode, multiple undo and redo, unit conversions and constants, as well as two stylish themes and highly praised design. A great choice for your new iPad!
Download Pcalc Lite for Iphone and Ipad
2. Paper by Fifty Three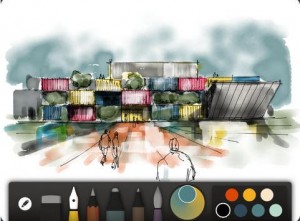 A very simple and beautiful yet free app where you can create your drawings and illustrations beautifully on your Iphone and Ipad. Build for Retina Display, this app provides you with various tools to create stunning sketches.
3. Pocket: Save Articles and Videos to View later
If you have the habit of saving articles to read it later frequently then this app is perfect for you. Pocket is an application which simply grabs the texts and images from the web pages and places it in a very beautiful and graphical interface comfortable for reading. You can also share your saved articles with your friends.
4. IFTT(If this then that)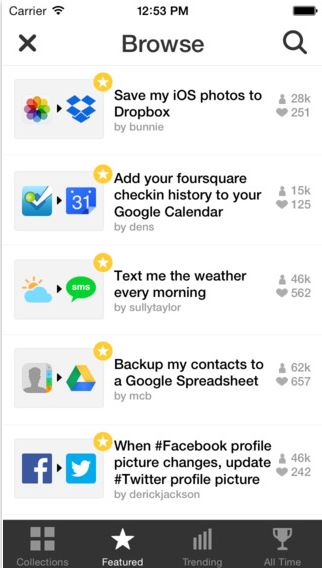 IFTT i.e, 'If this then that' is a very powerful app which can let user enable different web based services and do certain kind of tasks. To be more clear, you want to download the photos which you have been tagged on facebook, or you want to automatically save it on your google drive or dropbox. For this, you can simply turn on a recipe which can automatically download the tagged photos on facebook to dropbox. Similarly there are lots of recipe's to try on. 
5. Groove – Music Player and Smart Playlists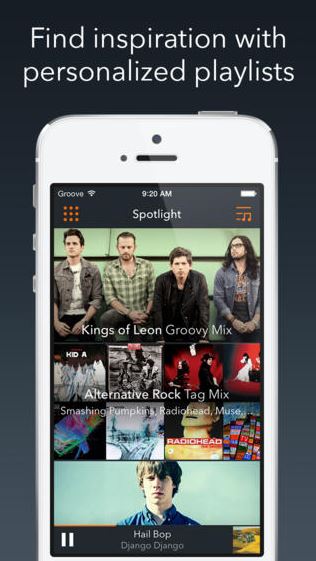 This Music Player app is one of our personal favorite music player. If you are an avid music lover and have huge database of songs on your phone then this app does the perfect job of assigning and creating the perfect playlists just for you. Utilizing the listening habits of millions, this app creates the right playlists for your music choice.